7 Reasons Why You Need Video Conferencing
sstoveld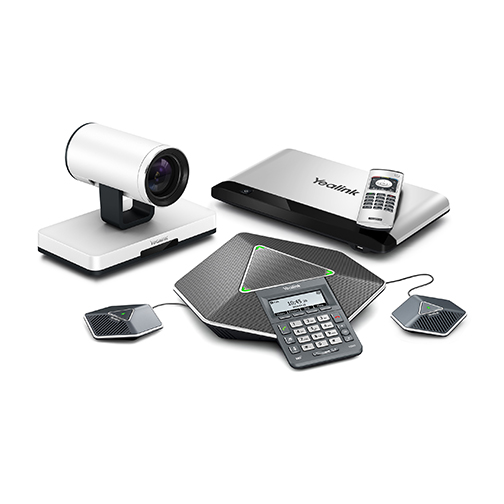 In sales, we have all been in this situation.  You are talking to a customer, excited about all the video conferencing solutions that you can offer them.  You are giving great information about the features and functions of the solutions, including great price points.  But then you get to the why: "Why do we need video conferencing?"  Welp.
Video conferencing is paramount, though, when it comes to overcoming barriers created by distance.  Video chat is crucial when it comes to making a big world a lot smaller.  As a result, it will vastly improve your customers' communications within and outside of the four walls of their business.  While this is the most obvious reason for a VC solution, what other reasons are there?  How do you convince your customer that their business is in dire need of a video conferencing system?
Save Money & Eliminate Travel Costs: In 2016, businesses were spending approximately $1,444 every time an associate went on a business trip. This included three nights in a hotel, meals, car rental, and a two-way plane ticket.  While some trips are necessary, businesses can save money and cut down on unnecessary travel by utilizing video conferencing.  Associates get to meet "face-to-face" with video chat but eliminate exuberant hotel, flight, and food costs.
Enhance Productivity of Remote Employees: Employees who work remotely may not feel "in touch" with those who work full-time in the office.  Video conferencing can do away with this and increase a feeling of belongingness.  Plus, managers can increase the productivity of their employees by meeting "face-to-face" via video.  Managers can collaborate, easily oversee, and meet with team members through video chat and screen share.
Increase Participation due to Visuals: Research shows that 70% of employees are more likely to speak up during a video conference than on a teleconference.  Why?  The visual cortex is stimulated when visuals are present, which gets humans more involved in a conversation.  Also, attendees of a video conference are more likely to retain information because they saw it – not just heard it.
Screen Sharing Leads to Collaboration: Employees may have difficulty talking others through a project, especially if it is critical to use visuals for the description.  With video conferencing, everyone is on the same page – and can ask additional questions for clarification – by sharing a screen.  This will cut down on confusion and increase collaboration.
Connect with & Screen Freelancers and Job Candidates: Businesses may need to farm out some of their resources, like graphic design or public relations.  How can they screen the ideal firm to work with?  A video conference.  The same goes for screening job candidates that may live elsewhere.  Before businesses spend money on arrangements for an in-person interview, they can inexpensively screen the candidate via video conferencing.
Enhance Communication with Nonverbals: 85% of what we learn from a conversation is based on nonverbal communication: body language, mannerisms, and facial expressions.  Also, nonverbal communication can reinforce what is being said, substitute the use of words and enhance a verbal message.  Business associates will experience better verbal communication when complemented by nonverbal communication.  That can only happen when two people see one another; therefore, a video conference solution is a necessity.
While these are just seven reasons why video conferencing is necessary for today's modern business environment, there are many more.  If your customers are not sure about giving video conferencing a try, determine how a video solution would best fit their office needs.
Let 888VoIP Help You Find the Right Solution
Are you looking to offer your customers a video conferencing solution?  Contact the 888VoIP team at 888-864-7786 to learn more about what 888 has to offer.  Or, take a quick peek at our video conferencing product portal now.